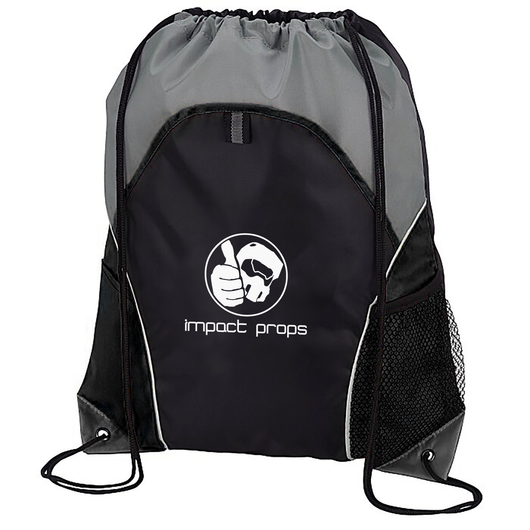 Impact Props Drawstring Bag (Sportpack)
Regular price $15.00 Sale
Sometimes, you just need to take it all with you! You know... Coffee, the moon, or something far more reasonable like shoes so you can outrun Chief! Well, this here drawstring sportspack bag apparatus thing is the perfect solution! Grab one while they last!
A durable 210D polyester construction assures this sportspack lasts
A simple cinch of the drawstring and your items become safe and are securely stored inside.
A large front slip pocket is perfect for storing papers and attaching pens.
Drawstrings are reinforced with metal grommets.
Easy access side mesh pocket and slash pocket.
Size: 17-1/4" x 14"
Perfect for conventions, athletic events, hiking, and lots of other adventures!